Wednesday, September 24, 2008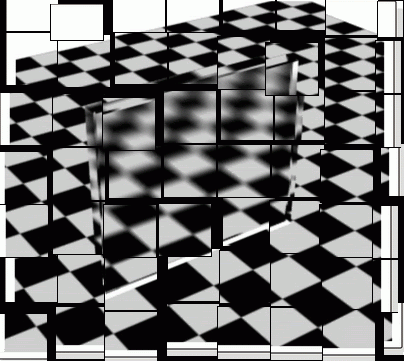 Frosted glass effect are usually hard to get. Generaly it can be done using some very fine grainy noise texture map connected on bump channel. Many times you can't achieve satisfing results with textures, so this tutorial will help you to make realistic frosted glass effect.
We will use raytrace antialiaser to make this work. First of all raytrace antialiaser need to be activated in global settings.
To do that go to:
Rendering > Raytracer settings…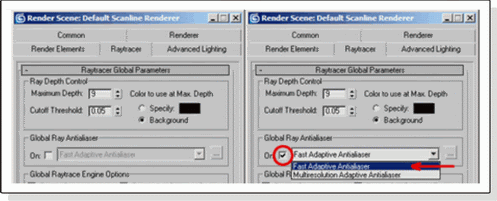 Because we don't want to set all refractions to be antialiased, we will activate Fast Adaptive Antialiaser and leave its settings as default.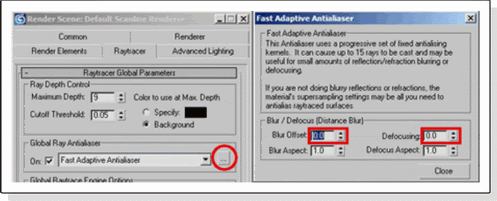 Next thing is to create material with antialiased refraction. Create Raytrace material, and in this case it will be 100% transparented (Transparency 100). When we set raytrace material to be transparent refraction will be automaticly activated. Change Index of Refraction to 1.45 to make more realistic glass.
Now its time to make some frost. Open Raytracer Controls and change Use Global Settings to Multiresolution Adaptive Antialiaser in Raytraced Reflection and Refraction Antialiaser panel.
Only thing that left is to set blur value for glass material.
As you notice blur value can be define with texture, so you can do some experiments and get pretty interesting results.
source :
http://www.tutorialized.com/